VP Lindberg Named Chamber Board Chair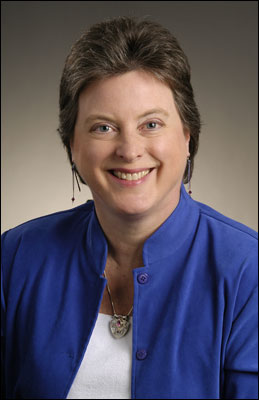 Keene State College Vice President Named Chair of Greater Keene Chamber of Commerce Board of Directors
Maryann Lindberg, Leader of College's Advancement Division, Selected for the Position
Keene State College's vice president for advancement, Maryann Lindberg, was announced today as chair of the Greater Keene Chamber of Commerce Board of Directors. The one-year position, for which Lindberg was selected through Board votes, is responsible for governing the membership organization, which represents several hundred members interested in furthering business in the Monadnock Region. Lindberg will help, along with the president of the Chamber, to guide the Board to ensure that the needs of its members are being met. The Chamber Board includes 21 members who represent businesses throughout the region.
"I am pleased to be a part of an incredible group of leaders throughout our region. I see my role as helping to advocate for this region as a great place to do business. I represent one of the largest employers in the region, Keene State College. The College partners with hundreds of businesses, non-profits and regional governments to provide a wide range of opportunities for our students, and help to prepare the workforce of the next generation," said Lindberg. "It's kind of the rising sea raises all ships concept – the better business and the region do, the more inviting the community is to our students and their families, and the better we can work together to meet both the College's needs and those of our business partners."
The Greater Keene Chamber of Commerce brings new business to the region, helps existing businesses work together to solve challenges, and encourages and draws attention to businesses. It also provides networking opportunities and educational programming, and serves as a liaison with State entities and with others in this region who can help to tackle challenges faced by businesses, and in general help this area to be a great place to work, live, study and play.
"I am very pleased that Maryann has been selected as the incoming chair. Maryann's level of leadership and the breadth and depth of her experience working in our community is invaluable. This coming year, the Chamber will be very focused on delivering on its mission. Maryann is the perfect choice for leading the charge, for the greater good of our region," said Bob Cox, outgoing chair of the Greater Keene Chamber of Commerce.
Related Stories