An Evening with Composer Réjean Marois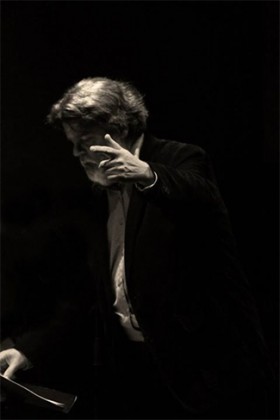 Each year, the Keene State Music Department holds a Call for Scores to bring new works to campus, to introduce new music to our students, and to encourage the creation of new works. The invitation sees compositions come in from across the country and globe. This year's winner is Réjean Marois for his work, Bergère, written for tenor, flute, clarinet, violin, cello, and piano. Marois is an instructor of jazz studies at Capilano University in British Columbia.
On Wednesday, October 1, at 7:30 p.m. in the Alumni Recital Hall, Marios will give a lecture, followed by the world premiere of Bergère, a conversation with the composer, and the presentation of two of his other new works. Professor Heather Gilligan will serve as moderator of the event. Faculty performers include Dan Carberg, tenor; Robin Matathias, flute; Stephanie Ratté, clarinet; Marcia Lehninger, violin; Amanda Paul, cello; and Virginia Eskin, piano.
This event is free and open to the public.
Related Stories