Diving for Donations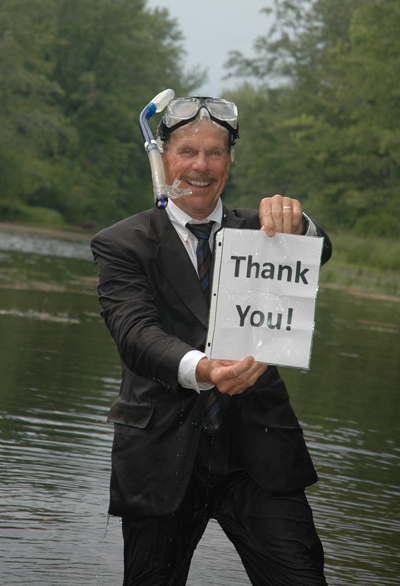 As a special incentive for the Close to Home campaign, which invites Keene State faculty and staff to support our students and academic efforts, Director of Development Ken Goebel agreed to take a dip in the Ashuelot River if everyone in the Advancement Division participated in the campaign.
Actually, he didn't know exactly what he was agreeing to at first. Annual Giving Director Lori Zaniboni approached him with the idea, but just asked, "If we can get 100% participation in our division, will you do something that I would do?" So Ken agreed—and found out just what he'd agreed to when Lori sent out the email challenge to everyone in the division. Yikes! He was committed.
Of course, everyone in the Advancement Division strongly supports KSC's students, and they all stepped up to make a donation, amounting to a total of $7,296. So Ken, dressed in his usual suit and tie, took the plunge on June 25!
Don't believe it? We've got video:
Related Stories