Alumni Award Recipients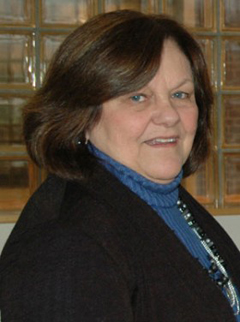 And the winners of the 2014 Alumni Awards are:
Kay Maclean H'04 Outstanding Service Award
Best known for her efforts to bring alumni together, Kay loved the atmosphere that enveloped Reunion and alumni gatherings such as the Golden Circle luncheons. Kay came to work at Keene State in February 1995 and continued until her medical issues prompted her retirement in April 2013. She passed away this past March.
For many, many years, Kay was the friendly and familiar voice on the other end of the phone as alumni would call to inquire about innumerable KSC and alumni-related subjects. Kay took great pride in the events she coordinated and in the connections she made with alums. She was a fierce friend, a strong advocate, a tireless worker for alumni interests, and a great representative of Keene State College.
Award Criteria: Given to an individual or organization that has provided outstanding service to Keene State College through leadership, commitment, and influence in programs and activities of the College. Recipients may be alumni, staff, faculty, friends, or associates of KSC.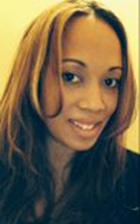 Tina Ulee '99
Alumni Inspiration Award
Tina Ulee is an accomplished costumer for the motion picture, television, and live theatre industries. She has challenged herself through diverse and ever more complex film and theatre productions. She has dozens of major film credits to her vitae over the past 10 years with five years of stage costuming before that. The films and television programs she has worked on have become progressively more noteworthy in scope. Here is a snapshot of her vitae: Tumbledown, Key Set Costumer, 2014; Business or Pleasure, Costumer to Vince Vaughn, currently in post-production, release date: March 2015; The Equalizer (with Denzel Washington), Key Set Costumer, currently in post-production, release date: Sept. 2014; American Hustle, Set Background Costumer, 2013; Labor Day, Set Costumer, 2013; Clear History (TV), Costumer, 2013; R.I.P.D., Costumer, 2013; Gilded Lilys (TV), Costumer, 2013; Taking Woodstock (directed by Ang Lee), Costumer, 2009.
Award Criteria: This honor was established in 2002 to recognize the exceptional accomplishments of an alumnus/na who graduated from Keene State College not more than 15 years prior to the year of the award. In addition to recognized accomplishments, the recipient must show promise for continued success.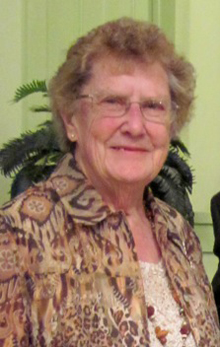 Winnie Langtry '52
Sprague W. Drenan Award
Winnie is an exceptional alumna. Ask any of her peers, and they will tell you it is hard to keep up with her.
In addition to her years of communication efforts as a class secretary (along with two other wonderful alumnae), she regularly participates in at least three to four Golden Circle luncheons per year, as well as volunteering as a greeter. Always showing compassion, Winnie visits and socializes with older alumni. She has also been a great cheerleader and volunteer for her class and reunions.
Winnie takes seriously her role as an alumna and is often an ambassador for KSC, encouraging students to apply and helping improve knowledge of KSC broadly. For example, when the call went out to ask for KSC Advocates, Winnie was at the top of the list. On several occasions she has written very eloquent and powerful letters supporting the College to the editors of several New Hampshire newspapers.
Looking forward, Winnie sees the importance of connecting the past to the present and has volunteered for the Orientation scavenger hunt. She is eager to be a resource to current students.
Award Criteria: Given to one whose participation in and support of alumni activities and events is worthy of recognition.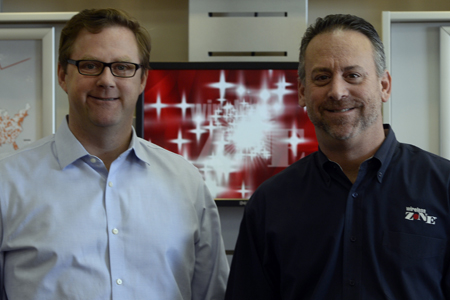 Scott Gladstone '92 & Neil Ryan '92
Alumni Achievement Award
Twenty-two years ago, Scott Gladstone and Neil Ryan celebrated earning their bachelor of science degrees in business management. That same year they started their first business by installing car phones and selling pagers from the trunks of their cars. In 2000, Gladstone and Ryan ventured outside of the wireless business and jumped into a second venture in real estate. They are principles in Free Hold Real Estate Management, LLC, which has successfully developed and renovated apartment complexes, constructed condominium complexes, created sub-divisions, and built custom homes.
In 2014, after over 22 years of success, they are the proud owners of 11 Wireless Zone franchise locations in Connecticut and Vermont. For over 18 years, several of these stores have consistently remained in the top-10 performing stores in the nation, with the New London location ranking number two in 2012. In 2013, Gladstone & Ryan were the first inductees into the Wireless Zone Hall of Fame for their outstanding achievements. In addition, they received the Community Service Award from the Mystic Chamber of Commerce as well as the Outstanding Leadership Award from the Connecticut Rivers Council Boy Scouts of America.
Award Criteria: Given to one whose professional achievement in his/her chosen field brings honor to him or herself and Keene State College. Recipients must be bona fide alumni of Keene State College.
Related Stories