Recent Gifts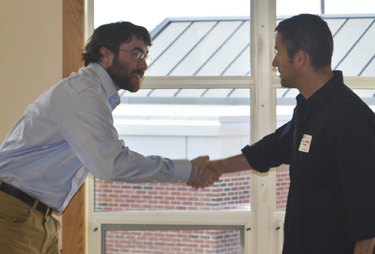 Several alums and friends have made generous gifts to Keene State over the past couple of months and we wanted to share the good news:
Kim and Crystal Cocklin have given $25,000 to support undergraduate and faculty research.
Bart Swett '56 has arranged a $445,000 bequest intention to fund a scholarship in the visual and performing arts.
Dr. Howard Smith '42 has given $100,000 to fund a scholarship for an undergraduate or graduate student at Keene State.
The Friends of the Thorne have kicked in $5,000 to jump start the fundraising initiative for the Thorne Sagendorph's 50th Anniversary in 2015. This was a final installment of a $13,000 pledge from the Friends for the 50th Celebrations.
A devoted staff member and spouse have made a $40,000 bequest intention to fund two new scholarship funds for first generation students.
The Redfern Arts Center has received two key sponsorships for its 2014–15 season from Liberty Mutual ($4000) and Cambridge Trust ($2500).
David Proper, a long-time friend of the college and local historian, has made an estate gift of $69,000 to the Special Collection Fund in Mason Library.
The William T Morris Foundation has continued is generous support of the college again this year with a gift of $238,000 to support the Morris-August Honors Program and Travel Scholarships. The foundation has also given $5000 to support ongoing programs in the Cohen Center.
Melvin S. Clark '77 of Kansas City MO has given Keene State a $61,113 bequest.
One hundred and ninety four Keene State faculty and staff have given $57,136 this year as a result of the Close to Home Campaign, an increase in the number of participants and the amount given over last year.
Thanks everyone!
Related Stories