Matt Schwartz '14: WTIC-TV's New Assignment Editor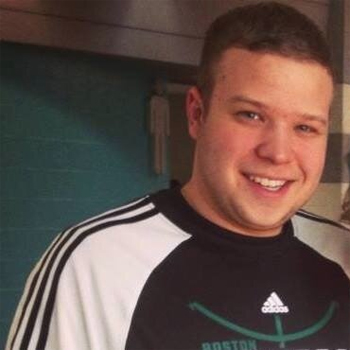 Recent grad Matt Schwartz '14 has a nose for news, and for the news business. This past year, he interned for WCVB-TV in Boston, and he helped the station cover some big stories like the New Hampshire Ball Bearings explosion in Peterborough and the two Boston firefighters who died in the Back Bay fire. Last summer, he did an internship with WFXT-TV (Fox) in Boston in their multimedia news department, where he helped post live updates from the Whitey Bulger trial.
"Matt is a real go-getter and news hound. He has been an outstanding journalism student," said Chad Nye, assistant professor of Journalism. Before he'd even received his diploma, Schwartz's professionalism and enthusiasm had landed him a job as assignment editor at WTIC-TV (Fox) in Hartford, CT (a top 30 TV market).
"In the news business, one has to be aggressive," Schwartz explained. "It is important to take initiative to get information confirmed and out to the public as soon as you can. Another important strength is to have great communication skills. On any particular day I am talking with public officials, law enforcement, fire departments, and the general public. I also am communicating with reporters and photographers in the field as well as other people in the newsroom. In order to do this accurately, communication has to be clear and concise."
What's the secret of Schwartz's success? "My advice to students would be to always take initiative," he said. "Don't wait for things to fall in your lap. Keep looking for opportunities and jump on them when you get the chance."
Related Stories