New Director for the Southwestern New Hampshire Educational Support Center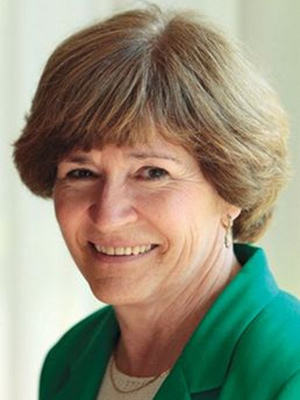 Susan Hodgdon has been appointed Director of the Southwestern New Hampshire Educational Support Center. The Southwest Center, which began operation in 2002, is focused on providing professional development by bringing advanced training and programs to educators at all levels throughout the area.
Among her immediate initiatives, Hodgdon said, will be to identify the most effective ways to support the P-16 educational community.
With a style of advocacy and inquiry, she will combine her understanding of Department of Education initiatives and the role they play at the state and local district level with her depth of experience in education to take a systemic approach to evaluating the role of the Southwest Center and how to bring forward the most valuable and effective offerings.
A native of Camden, Maine, Hodgdon brings more than 30 years of experience as an educator and a skilled organizational leader to her new position. She holds an Associate's Degree from University of Prince Edward Island, a Bachelor's Degree from California State University at Long Beach; a Professional Education Certificate from the University of Maine at Orono and Augusta and the University of New Hampshire; a Master of Educational Science Degree in Educational Administration from the University of Southern Maine in Gorham, Maine; and a Master's of Education in Technology in Education from Lesley University in Cambridge, Massachusetts.
Most recently, she served as Superintendent of Schools for NH School Administrative Unit 41 in Hollis and Brookline.
Related Stories