Reunion Weekend: June 6–8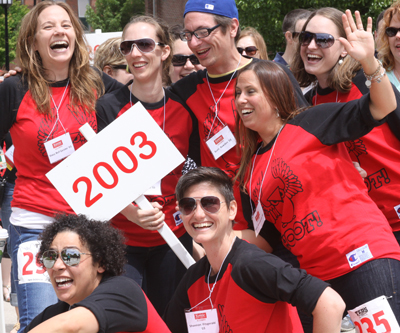 Relive the good life! Come back to campus for Reunion weekend, June 6, 7, & 8. Stroll again down Appian Way or across the Quad, connect with old friends and visit old haunts. You can even stay on campus if you want—historic Fiske Hall and award-winning, LEED-Silver-certified Pondside III will be open for alumni guests. And remember, this is a milestone year for anyone whose class year ends in a 4 or a 9.
For more info, registration, and a complete schedule of events, visit the Alumni Reunion 2014 page.
Related Stories