Dr. Walter Zakahi Named as Provost and Vice President for Academic Affairs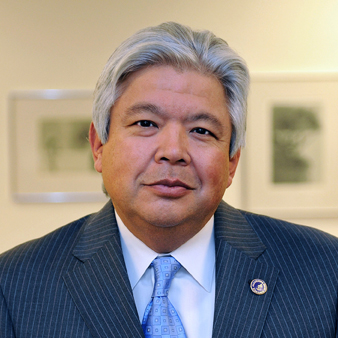 New Provost Selected by Campus Community Brings 16 Years of Academic Leadership and Vision to College
Keene State College proudly announces Dr. Walter Zakahi as its new provost and vice president for academic affairs. Dr. Zakahi brings 16 years of academic leadership to his post as Keene State College Provost. For the past four years, Dr. Zakahi served as College of Arts and Humanities Dean at Minnesota State University, Mankato. In this role, Dr. Zakahi provided leadership and vision in the areas of academics, faculty development, diversity and strategic planning. Dr. Zakahi will begin to serve as Keene State College Provost on June 30, 2014.
"I am honored to join the leadership team at Keene State College. It became clear to me during the conversations I had leading up to my appointment that Keene State has an incredible future under the direction of President Huot. I am thrilled to help move Keene State forward as a leading liberal arts college for the 21st century in partnership with faculty, staff and students," said Dr. Zakahi. "I am deeply committed to the public liberal arts mission in higher education – an education grounded in the liberal arts provides students with the tools they will need throughout their lives. Students are at the core of this mission, and my decisions are guided by the needs of students."
Highlights of Dr. Zakahi's accomplishments at Minnesota State University include:
Establishing and expanding programs to meet the needs of students.
Promoting the value of diversity, and diversifying faculty and programming.
Engaging in strategic planning, which includes defining the college's mission statement and setting measurable goals.
Creating new grants and awards programs for faculty.
Initiating and leading faculty development programs.
Participating successfully in fundraising efforts.
Mentoring faculty members.
Fostering collegiality among faculty and departments.
Forming and maintaining strong community relationships.
Dr. Zakahi was chosen from a large pool of qualified candidates. Dr. Anne Huot, Keene State College President, said "Walter's background, which is steeped in academics, along with his executive leadership experience, commitment to public liberal arts, dedication to the success of students and his passion for a diverse learning environment, all make him a superb choice for Keene State College. I am confident that faculty, staff and students alike will benefit greatly from his service. With this addition to our leadership team, Keene State College is taking an important step toward reaching its greatest potential."
From 1991 to 2010, Dr. Zakahi served in multiple roles at New Mexico State University, from associate professor of Communication Studies, to academic associate dean of the College of Arts and Sciences. Dr. Zakahi served as associate professor of Communication Studies, earning tenure in 1989, at West Virginia University. Prior to his service at West Virginia University, Dr. Zakahi taught at Rutgers University as assistant professor of Communication Studies.
Dr. Zakahi earned a BS in Speech Communication at Bradley University, and an MA and PhD in Communication Studies at Bowling Green State University.
Related Stories