Educational Expert to Share an Inspired Approach to Teaching and Learning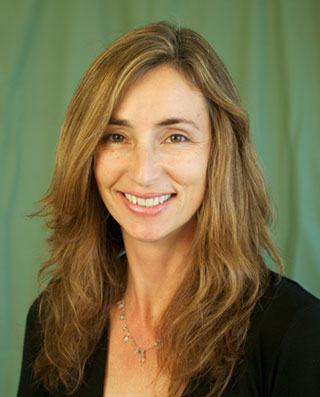 Author Laura Weaver Shares Ideas that Address the Social, Emotional and Academic Dimensions of Learning
Keene State College Education Department's Diverse Voices from the Field project presents Laura Weaver, author of "The Five Dimensions of Engaged Teaching: A Transformative Learning Journey". The speaking event is free and open to the public.
When: Wednesday, April 16, 2014 from 7 p.m.
Where: Mabel Brown Room, Lloyd P. Young Student Center
Laura Weaver is an educational advocate, writer, teacher, guide, and the Director of Transformative Learning at the PassageWorks Institute. PassageWorks is a Colorado-based non-profit that supports educators to develop and sustain an inspired approach to teaching that addresses the social, emotional and academic dimensions of learning. This "engaged teaching" approach fosters a sense of meaning, purpose, and connection for both students and teachers. Laura's writing history includes co-authoring the recently published book The Five Dimensions of Engaged Teaching, co-authoring numerous curricula for the transitions years, and publishing dozens of poems, book chapters and essays on topics ranging from rites of passage to death and dying.
Over the last decade, Laura has taught numerous courses and workshops, offered presentations at schools and conferences, and facilitated transitions and rites of passage programs for young people. Laura regularly consults with school leadership to design interactive professional development programs for teachers and continues to develop innovative resources for educators and parents. Before joining PassageWorks, Laura taught English and Creative Writing in a variety of university settings and founded and directed Bridges—an all-volunteer agency serving the needs of homeless communities in the greater Philadelphia region. Earning her Bachelor's Degree from Trinity College in Connecticut and her Master's Degree from the University of Colorado at Boulder, Laura is a life-long learner grateful for the opportunity to participate in the transformation of education from the inside out.
About Diverse Voices from the Field Project
The Diverse Voices from the Field project, which is organized and overseen by faculty from the Education Department, is dedicated to bringing speakers who represent diversity in education to Keene State College, with the goal of improving the preparation of teachers for 21st century public education in the United States. Special effort is made to involve members of the Education faculty and teacher education students at the undergraduate and graduate level.
The Keene State Teacher Education Program strives to prepare education professionals who explore the dynamic nature of teaching and learning, demonstrate professional and ethical behaviors that meet high standards, understand the world from multiple perspectives, and contribute to a just and equitable world. During the 2014-15 academic year, Diverse Voices is planning a yearlong examination and reflection on the issue of bullying. Watch for more information in September 2014.
Related Stories