Dr. Gilligan's Composition Performed in Carnegie Hall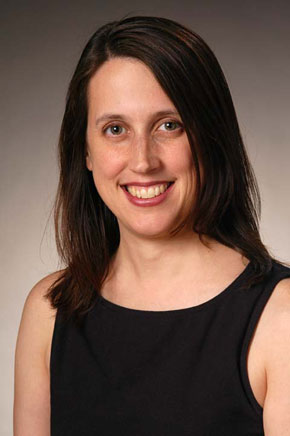 The River Dell High School Select Choir (New Jersey) performed Assistant Professor of Music Heather Gilligan's composition, "I'll See You in the Morning," in Carnegie Hall as part of the New York Choral Festival on March 18.
Dr. Gilligan took the text for the piece from a children's book of the same name by Mike Jolly, a British author. "The book evokes a calm, reassuring atmosphere with its warm illustrations of the moon and stars, snuggling animals, and sleeping children," Dr. Gilligan explained. "I wanted to capture the same aura through the use of lush, comforting harmonies and a relaxed tempo. I also wanted to highlight the sense of deep love that a parent feels for a child, as this text does. The mother of a two-year-old, myself, these feelings are somewhat self-referential."
The performance opportunity came about through Dr. Gilligan's membership in the Boston Composers' Coalition, a group of seven composers dedicated to the creation, performance, education, and dissemination of new American music.
Related Stories