Too Much Screen Time = Shorter Attention Span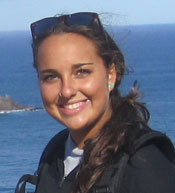 One of the downsides of the digital age is that we spend a lot more time staring at the screen on one electronic device or another. In many cases, too much time. Some of us remember life before the LCD screen, but our children don't. It's the only world they've ever known. What effects might that be having on them?
In order to find out, a team of students in Assistant Professor of Health Science Marj Droppa's Behavior Change class conducted a study involving second graders at Keene's Wheelock Elementary School. Their goal was not only to discover what effects screen time over exposure was having on the elementary students, but also to devise a program that would help the kids reduce their screen time. Screen-time activities included television, computers, video games, and any other electronic device with a video screen.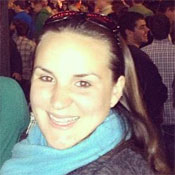 As part of the project, the Health Science students conducted a research-based focus group with the elementary students to determine the issues around screen time. The student's research found that over exposure to screen time resulted in the second graders exhibiting shorter attention spans in the classroom, a decrease in family time, and nightmares. "Our focus group revealed that the second graders had short attention spans due to screen time over exposure," explained Mia Hulslander, one of the student researchers. "We realized this through the students' complaints of boredom when they were watching TV and playing video games. They reported never being satisfied with the screen time they were currently watching."
After they'd studied the data and come up with an effective behavior-change strategy, the KSC students returned to Wheelock School to put their program into practice. "Our research showed that students were open to reducing their screen time if they had more exciting and interesting options available," reported student researcher Christine Smigel. "Our research also revealed that many students were using screen time as a way to bond with family members, but they actually wanted more active ways to bond instead."
"Our intervention included a letter home to parents explaining the results of our research and a picture game that allowed the students to visualize the benefits of reducing screen time," Hulslander and Smigel explained. "We also conducted a role-playing game with the second graders in which they imagined different scenarios where their family members invited the kids to share some screen time with them. The kids got to practice telling their family members that they would rather do something else with them instead. The final piece of our intervention was an activity log that listed many different seasonal activities that students could do in place of screen time. The log included a space for students to check off activities that they had completed so that they could tell their friends about the progress they were making. The log is the piece of the intervention that can be tracked: The idea being that the more activities that are checked off, the less time the student spent using screen time."
"The beauty of this type of project is the students implement their theories into practice," Dr. Droppa pointed out. "This team had a behavior change theory and used the constructs of that theory in a real-life setting, thus enhancing learning on their side and benefiting the community at the same time."
The student research team—Allison Miner, Mia Hulslander, Zack Slemp, Christine Smigel, Emileigh Liebetruth, and Kyle Lasher—will conduct a panel discussion on Saturday, April 6, from 3:05–4:05 p.m., in room 126 of the Putnam Science Center as part of Keene State's Academic Excellence Conference. The researchers will discuss how they planned and implemented the focus group at Wheelock School and the results of their intervention strategies to get the second graders to reduce their screen time.
Related Stories