Senator Shaheen to Speak at Keene State Commencement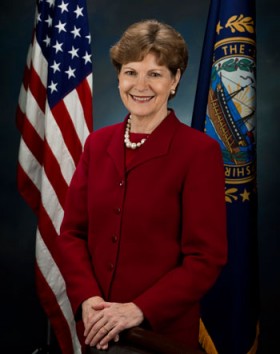 Keene State College announces that US Senator, Jeanne Shaheen, will provide the keynote speech at the college's 2013 Commencement ceremony on May 11.
Keene State College Interim President, Jay Kahn, said, "we are grateful to have Senator Jeanne Shaheen speak to this year's graduating class. From her days as New Hampshire's first female governor to her presence in the United States Senate, Senator Shaheen has been a champion for New Hampshire's students from kindergarten to the completion of their four-year degrees. As over 1,000 graduates of Keene State College go forth to serve and enter the workforce, we are sure they will be inspired by the senator as a role model for civic service and global citizenship."
"I'm incredibly excited to be speaking to this year's graduating class at Keene State College," said Senator Shaheen. "It's an honor to have a role in what will be such an important day for so many young people and their families. I'm looking forward to addressing this year's graduates and celebrating all of their accomplishments."