Heidi Welch '96 Selected as a Finalist for National Teacher of the Year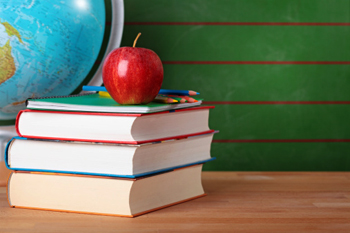 Welch is One of Four Finalists Across the Country
Keene State College congratulates Heidi Welch, Keene State alumna of 1996, on her selection as one of four finalists in the National Teacher of the Year Program. Ms. Welch teaches a variety of Music courses, including band and chorus at Hillsboro-Deering High School, where she has been teaching for the last 14 years. The final selection of Teacher of the Year will be announced in April 2013. The National Teacher is recognized by the President of the United States in a White House ceremony each year.
According to a press release by the New Hampshire Department of Education, Ms. Welch said: "I am definitely not the best teacher in NH, and most definitely not in the United States. I see greatness in classrooms every day that go overlooked, but with this finalist position, I hope to be a positive representation of the great teachers that I have studied under and work with, as well as the other incredible teachers here in NH. I am deeply honored to represent my state of NH and look forward to giving my best as a national finalist! My greatest hope is that students understand that you can come from anything, and still make a huge difference in the lives of others and become successful doing a job that you truly love. I am Claremont, I am Manchester, I am Keene, I am most definitely Hillsboro, and I will always be New Hampshire born and bred. I love my State and hope that at the national level I am able to show them exactly what our little state is all about."
The full Department of Education announcement can be found here.