When Lincoln Paid to Appear at MoMA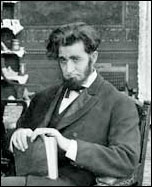 Remember back in 2010 when the 1913 silent film, When Lincoln Paid, was resurrected and premiered at KSC to international acclaim?
Film Professor Emeritus Larry Benaquist discovered that the KSC Film Archives held the only known copy of the long-lost film, secured a grant, and worked with the George Eastman House in Rochester, NY, and the National Film Preservation Foundation to restore the historic film.
MoMA (the Museum of Modern Art in New York) will screen the film as part of its international celebration of film preservation, "To Save and Protect." When Lincoln Paid will be the first shown in the festival's Oct. 28 day-long screening of films about presidents.
Photo caption: Francis Ford, older brother of and greatest influence on famed director John Ford, as Abraham Lincoln in When Lincoln Paid (Courtesy of the Academy of Motion Picture Arts and Sciences)
Related Stories