Keene State College Presents a Summit on Prescription Drug Abuse Prescription Monitoring, Prescriber Practices, and Proper Disposal of Unused Prescription Medication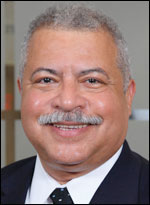 Alumnus and National Expert to Give Keynote Address
Prescription drug overdose kills more Americans than automobile accidents, and New Hampshire's rate of pain-medication abuse among 18- to 25-year olds is the second highest in the country. Prescription drug abuse is a serious problem in our region, our state, and in the nation, and is the factor behind the rise in such crimes as illicit sales and theft.
Keene State students, in partnership with Monadnock Voices for Prevention, conducted a semester-long research project to study the problem in this part of the state and come up with some solutions. As a result of the importance of this study, Keene State College will host a panel discussion and presentation, "The Pitfalls of Prescribing Opioids and Other Medications: Prescriber Practices, Prescription Monitoring, and Disposal," on Monday, September 24, from 7-9 p.m. in the Redfern Arts Center's Alumni Recital Hall.
The session will help inform doctors, nurses, nurse practitioners, EMTs, public health, home-health-care providers, pharmacists, law enforcement, task forces, and the College community about this epidemic problem by addressing why prescription drugs are the #1 epidemic in America, how opioids and prescription drugs are defined and regulated nationally and in New Hampshire, and best practices for prescribing, monitoring, and disposing of prescription medications. The Cheshire Medical Center Medical Education Foundation will award two hours of AMA PRA Category 1 Credit for physicians attending this presentation. The Center's Education, Training, and Development Department is also an approved provider of continuing nursing education by the New Hampshire Nurses' Association Commission on Continuing Education and will award two contact hours of credit for nurses who attend.
Dr. Elmer Dunbar, a Keene State alumnus and now an interventional pain physician at the Baptist Center for Pain Control in Louisville, KY, will offer the keynote address at the session. When Dr. Dunbar heard about the students' study, he offered to share his expertise with them. He was active in the passage of NASPER, the National All Schedules Prescription Electronic Reporting Act, and the Kentucky version of the bill, KASPER. New Hampshire has just passed legislation regarding prescription monitoring, and panelists will highlight how this and other efforts related to reducing prescription drug abuse are being implemented in the state.
Vahrij Manoukian, R.Ph., Sc.D. (Hon.), Board President NH Board of Pharmacy, will offer the opening remarks. The panel will include:
NH Assistant Attorney General Karin Eckel
Jay Queenan, R.Ph. Executive Secretary/Director NH Board of Pharmacy
Chief Ken Meola, Keene Police Dept.
Associate Medical Director Les Pitts, Cheshire Medical Center/Dartmouth-Hitchcock Keene
Tym Rourke, chair, Governor's Commission on Alcohol and Other Drugs, and director, Program Department and Substance Use Disorders Grantmaking for the New Hampshire Charitable Foundation
Tricia Lucas, advocacy director, New Futures (a non-profit organization that advocates around alcohol and other drug problems in NH)
Kelly Brigham-Steiner, project director, Monadnock Voices for Prevention Regional Network
This event is free and open to the public. All interested parties are encouraged to attend.
Related Stories