James Waller Attends Award for Aung San Suu Kyi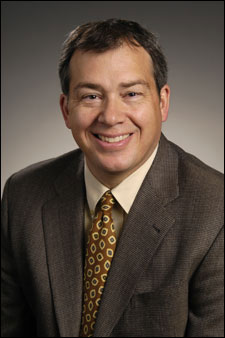 Professor and Cohen Chair for Holocaust and Genocide Studies James Waller has been invited to attend a dinner at the United States Holocaust Memorial Museum in Washington, DC, on April 18, honoring Aung San Suu Kyi. The Memorial Museum will grant Suu Kyi, who won the 1991 Nobel Peace Prize for her pro-democracy work in her native Burma, with the Elie Wiesel Award, the Museum's highest honor.
"I am particularly thrilled to have the opportunity to be present for Aung San Suu Kyi's award," Dr. Waller explained. "I think that what is happening in Myanmar/Burma is forcing us to rethink genocide prevention in some fundamental (and very encouraging) ways. Last year at this time, I was telling audiences that Burma was the most likely country in the world to engage in genocide. It really stood on the precipice of mass atrocity, and my standard line was 'the only surprise is that genocide hasn't happened yet in Burma,' because every other risk factor was well in place. Now, just months later, free, democratic elections are on the horizon. It's really amazing-this most encouraging lesson in genocide prevention is that it's never too late. As long as a country hasn't yet reached that falling off point, there's still hope."
Dr. Waller is also invited to participate as a featured speaker in the Museum's annual Days of Remembrance luncheon on April 19. Broadcast journalist Marvin Kalb, and Shankhar Vedantum, author of The Hidden Brain, will moderate the luncheon program, which will focus on understanding how the Holocaust was made possible by everyday people.
Dr. Waller's research for his book, Becoming Evil: How Ordinary People Commit Genocide and Mass Killing (Oxford), will be particularly relevant to the discussion.
Related Stories