Author, News Analyst Jack Beatty Compares America's Two Gilded Ages for Keene State's 20th Library Lecture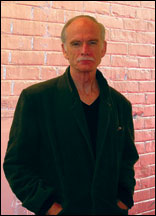 KEENE, N.H., 3/20/09 - Award-winning author Jack Beatty will present "America's Two Gilded Ages: Reflections on Then and Now," Keene State College's 2009 Mason Library Lecture, on Tuesday, March 31, at 7:30 p.m. in the Mabel Brown Room, Student Center.
Beatty, a news analyst on the National Public Radio program On Point, will speak on the Gilded Age, comparing the economic situation of that time with our own. A senior editor of The Atlantic, he is the author of several books, including Age of Betrayal: The Triumph of Money in America, 1865-1900, and is the editor of Colossus: How the Corporation Changed America, An Anthology of Readings on the History of the American Corporation.
Beatty has received a Guggenheim Fellowship, two fellowships from the Alfred P. Sloan Foundation, an Olive Branch Award from New York University, a William Allen White Award for criticism from the University of Kansas, and an American Book Award from the Before Columbus Foundation.
The lecture is free and open to the public and is sponsored by the Wallace E. Mason Library and The Keene Sentinel. For more information on the lecture, contact Cheryl Spangler at 603-358-2723 or cspangle@keene.edu.
Related Stories