Music From The Centuries Highlight KSC Faculty Recital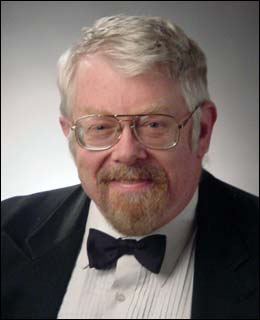 KEENE, N.H. 3/25/05 - Sixteenth-century music for lute, vihuela, and voice along with 19th- and 20th-century piano repertoire will be featured in a Keene State College Faculty Artists' Recital at 7:30 p.m. on Wednesday, April 13, in the Alumni Recital Hall of the Redfern Arts Center on Brickyard Pond.
Faculty artists to perform include Diane Cushing, soprano; Joseph Darby, viola d'amore; Maura Glennon, piano; George Loring, piano; Ted Mann, lute and vihuela; Tom Souza, clarinet; and Craig Sylvern, tenor saxophone. Tickets are $7 for the general public and $5 for KSC students, senior citizens, and youth age 17 or younger. Call the box office at 603-358-2168.
Mann will open the concert with works by 16th-century Spanish composer Alonso Mudarra for vihuela, a stringed instrument similar to a large guitar, built in Spain during the Renaissance. He'll perform Pavana de Alexandre alone and Diane Cushing, soprano, will join Mann to sing three songs by Mudarra.
Mann will perform on lute two works by Pierre Attaingnant, a 16th-century French composer. During the Renaissance the lute, which has a more rounded body than a guitar, was more popular than the vihuela everywhere in Europe except Spain. Cushing and Mann will perform Thomas Campion's "Tune Thy Music to Thy Heart" and "Haulberroys." The pair will then perform John Dowland's "Awake, Sweet Love, Thou Art Return'd" and "Time Stands Still with Gazing on Her Face."
Artist-in-residence George Loring, piano, and Tom Souza, clarinet, will perform Gerald Finzi's Five Bagatelles.
Maura Glennon, piano, and Craig Sylvern, tenor saxophone, will play a sonata by James Di Pasquale, a 20th-century composer who also wrote music for films. They will also present an arrangement of Claude Debussy's "Beau Soir," and a trio for tenor saxophone, viola d'amore, and piano by Charles Loeffler. Joining them for this piece will be Joseph Darby on the viola d'amore, the tenor of the viola family.
Ted Mann will première a new work for guitar and computer, "When Angels Cry for Guitar," which will conclude the recital.
Located off Wyman Way, the Redfern Arts Center is accessible to people with disabilities. To request accommodations for a disability, please call the box office, 603-358-2168, at least two weeks before the recital.
Related Stories