Jay V. Kahn is Interim President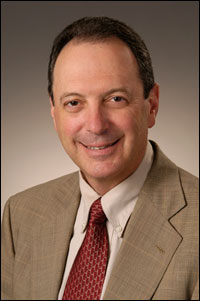 Greetings,
I want to inform you of the College's administrative transitions as I assume my duties as Interim President and move into the President's Office. I look forward to a year of challenges, progress, and successes in a role I earnestly intend to fulfill in the best interests of the College community. I welcome this opportunity and count on working together with you to achieve our campus priorities and enhance the College's future.
My appointment generates a few other changes this year. Karen House is filling in as Interim Vice President of Finance and Planning and is moving to Hale Building, second floor. New to the President's Office is Barbara Hall as Special Assistant to the President and Legislative Liaison. She will prepare communications related to the President's Office and the Cabinet and be the primary point of contact on this campus for government relations and advocacy. She replaces Dr. Kathryn Dodge who left in June. The President's Office continues to be staffed by Ann Gagnon, Executive Assistant, and Amy Proctor, Senior Administrative Assistant.
As many of you know, Dr. Melinda Treadwell is the Provost and Vice President for Academic Affairs for the next two years. Taking her place as Dean of Professional Studies is Wayne Hartz, associate professor of safety studies. Other key administrators remaining in place are Dr. Andrew Robinson, Vice President of Student Affairs; MaryAnn Lindberg, Vice President of Advancement; and Dr. Dottie Morris, Chief Officer for Diversity and Multiculturalism.
I am honored to serve as Keene State College's President this year.
Jay V. Kahn
Interim President
Keene State College
Keene, NH 03435
Related Stories