Senior Becca Lazinsk Named Newman Civic Fellow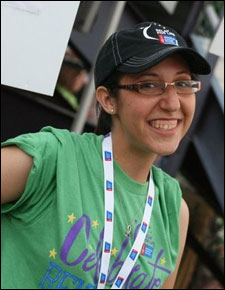 Campus Compact chose KSC Honors Program senior Becca Lazinsk as one of 162 students from 32 states as a Newman Civic Fellow for 2012. The award honors inspiring college student leaders who have invested their time and energy in finding solutions for significant economic and social challenges that face communities throughout the country.
As Frank Newman, for whom the award was named, stated: "The most important thing an institution does is not to prepare a student for a career, but for a life as a citizen."
Becca also received the President's Leadership Award from KSC this year. She's obviously acquiring the wisdom to make a big difference in her piece of the world!
Related Stories