Keene State College Appoints Dr. Andrew Harris as Dean of Arts and Humanities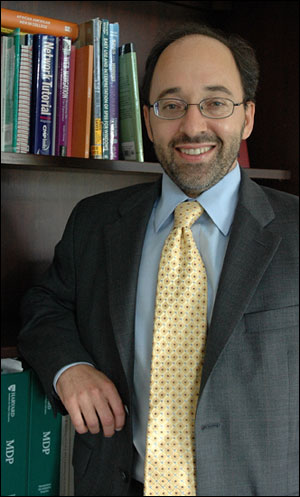 New Appointment Brings 15 Years of Academic and Research Experience
Keene, NH, April 30, 2012: Keene State College today announced its new Dean of Arts and Humanities, Dr. Andrew Harris, who will begin with the college on August 1. Dr. Harris will take over the role that was vacated by Dr. Nona Fienberg. Dr. Fienberg served as Dean of Arts and Humanities for nine years. In July 2011, she made the decision to step down as dean to focus on her work in the newly formed Holocaust and Genocide Studies department at Keene State College.
"Dr. Harris brings a wealth of knowledge as a teacher, administrator and researcher to Keene State College. He has a solid understanding of the work that has been accomplished by the Arts and Humanities programs on campus, and he has a clear vision to build on our exceptional work," said Keene State College Provost, Emile Netzhammer. "Keene State College as a whole is poised to continue to achieve greatness. Dr. Harris is a critical addition to our college, and he will be a strong asset in achieving success in the years to come."
Dr. Harris comes to Keene State College from Bridgewater State University, where he is Associate Provost for Faculty Affairs. Dr. Harris oversees the undergraduate research and Honors programs as well as faculty development initiatives that support teaching, scholarship, service learning, and writing across the curriculum. He has co-authored successful foundation proposals to advance faculty development and student success, and he has created and coordinates programs to recognize full- and part-time faculty. Prior to his current position, Dr. Harris was an American Council on Education Fellow at the University of Rhode Island under the mentorship of then-President Robert Carothers. He worked extensively in the areas of strategic planning, advancement and external relations. Prior to the Fellowship, Dr. Harris served as Executive Assistant to the President at Bridgewater State University, where he helped create the Diversity Council and Office of Institutional Diversity, and chaired task forces on engaged student learning, civic engagement, and global studies. Dr. Harris also served as the director of the Honors Program at Bridgewater State University, was the co-founder of the Adrian Tinsley Program for Undergraduate Research, and has been active in the Council on Undergraduate Research since 2002. He was also a faculty member in Bridgewater's history department, teaching British, modern European and Atlantic World history, and has published two books in modern British history. He earned a Ph.D. and an M.A. in History at Stanford University and a B.A. in History at Pomona College.
"It is an honor to serve Keene State College and the School of Arts and Humanities, and I look forward to supporting the momentum of the faculty, students and academic leadership," said Dr. Harris. "Keene State College has committed itself to academic excellence, experiential learning, a strong liberal arts core, and outstanding programs in the arts and humanities. I am so pleased to become a part of the college's ongoing success."
About Keene State College
Keene State College is a preeminent public liberal arts college that ensures student access to world-class academic programs. Integrating academics with real-world application and active community and civic engagement, Keene State College prepares graduates to meet society's challenges by thinking critically, acting creatively, and serving the greater good. To learn more about Keene State College, visit www.keene.edu.
Keene State College: Wisdom to make a difference.
Related Stories