Keene State College Names New President and Provost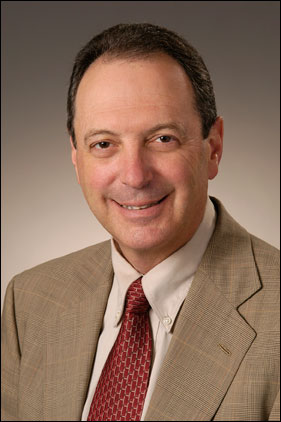 Trusted and Established College Leadership to Take Reins in July
Keene, NH, April 20, 2012: The University System of New Hampshire (USNH) Board of Trustees and Keene State College announced the appointment of two seasoned leaders who will step into the roles of president and provost at the College. Jay Kahn, current Keene State College Vice President for Finance and Planning, will serve as president for a one-year term. Melinda Treadwell, current Keene State College Dean of Professional and Graduate Studies, will take over the role of provost for a two-year term. They will assume their new roles in July 2012 when the positions are vacated.
Earlier this spring, current Keene State College President Helen Giles-Gee and Provost Mel Netzhammer announced that they would be leaving the college to pursue new professional opportunities this summer. The USNH Board worked with the Keene State College community to develop a leadership transition strategy. Over the summer, the Board will begin the presidential search process.
"On behalf of the USNH Board of Trustees and myself, we are very pleased with these selections. Both Jay Kahn and Melinda Treadwell have long, trusted relationships with the college and both are proven leaders at the local and national levels," said USNH Chancellor Ed MacKay. "We are grateful for the opportunity to work directly with the Keene State community to help guide our decisions and will continue to engage the community in respect to future searches for leadership at the college."
As the appointments are current employees, others with expertise and experience will step in to take up the positions vacated by Jay Kahn and Melinda Treadwell. Associate Vice President for Finance, Karen House, CPA, who has served Keene State for more than 12 years, has been appointed by the board as Interim Vice President for Finance and Planning. A deliberative process engaging the leadership of the School of Professional and Graduate Studies is underway, with an anticipated announcement of leadership transitions for the role of Dean for the school expected within the week.
"It is an honor to have the support of the campus and our Trustees in assuming the role of interim president. Helen Giles-Gee led Keene State College through a transformative period where the College gained national recognition. Members of her Cabinet gained valuable experience during her Presidency and we are grateful for her guidance and leadership," said Keene State College Vice President for Finance and Planning, Jay Kahn. "This is a strong campus committed to academic excellence, student success, community partnerships and shared governance. I look forward to helping the College move ahead during this period of transition."
Jay V. Kahn has been Vice President for Finance and Planning of Keene State College in New Hampshire since 1988. Prior to joining Keene State, he was the Associate Vice President for Administration and Planning at Governors State University, University Park, Illinois, where he worked from 1978 to 1988, and from 1973 to 1978 with the Illinois Board of Higher Education, last as Assistant Director for Academic Affairs. Dr. Kahn received a B.A. degree from Northern Illinois University and Ph.D. in Political Science – Policy Studies from the University of Illinois-Chicago. Nationally, he serves as an at-large director on the Society for College and University Planning Board of Directors. Locally, he serves as Chairman of the Cheshire Medical Center Board of Trustees. Previously he chaired the Board of the Greater Keene Chamber of Commerce and the Monadnock Economic Development Corporation. At the state level, he serves on the Workforce Initiatives Board.
"I am honored to serve as Keene State's second provost. Mel Netzhammer set the College's academic programs on a course for sustained success by adding many critical program offerings and instituting creative new uses for technology in the classroom," said Keene State College Dean of Professional and Graduate Studies, Melinda Treadwell. "In my new role, I will continue to build upon the strengths of our academic programs and the visions of our talented faculty and staff to further enhance our reputation as an exemplary public liberal arts college."
Melinda D. Treadwell is the current Dean of Professional and Graduate Studies at Keene State College. Since joining Keene State College as a faculty member in August of 2000, Dr. Treadwell has focused her teaching and research activities by engaging directly in occupational and environmental exposure assessment and risk characterization research as a principal investigator on numerous federal projects and has worked to develop innovative research, teaching, and engagement opportunities for Keene State College Students and community partners. During her tenure she has served on numerous campus-wide and departmental committees and sought to support campus needs in direct and meaningful ways through teaching and service activities. She was the 2005 recipient of the Keene State College Alumni Inspiration Award and the 2007 recipient of the Keene State College Faculty Distinction in Scholarship and Research Award. Before coming to Keene State, her professional experience includes over a decade of public and private sector leadership roles in environment, safety, and health program management and state and national policy development regarding ambient and indoor air quality, diesel exhaust, particulate matter and public health decision making. Dr. Treadwell holds a Bachelor's Degree in Occupational Safety from Keene State College and a Doctorate in Pharmacology and Toxicology from Dartmouth Medical School.
About Keene State College
Keene State College is a preeminent public liberal arts college that ensures student access to world-class academic programs. Integrating academics with real-world application and active community and civic engagement, Keene State College prepares graduates to meet society's challenges by thinking critically, acting creatively, and serving the greater good. To learn more about Keene State College, visit www.keene.edu.
Keene State College: Wisdom to make a difference.
Related Stories