Dr. Bryant Receives Grant to Attend Seminar in Spain & Morocco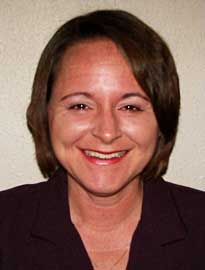 Assistant Professor of Geography Lara Bryant has received a $5,500 grant from the Marion & Jasper Whiting Foundation to support her project, "Crossing the Strait of Gibraltar: Exploring the Coexistence and Challenges of Neighboring Cultures."
Dr. Bryant will attend a two-week seminar in Spain and Morocco offered by the Council on International Education Exchange (CIEE). http://www.ciee.org/ where she will explore the links between Morocco and Spain on a variety of levels: their cultural and historic heritage, the differences between the "developing" and "developed" world, and the global impacts of terrorism and increasing animosity between historically Muslim and Christian societies.