Redfern Arts Center Announces Reading of "8," A New Play About Marriage Equality Court Challenge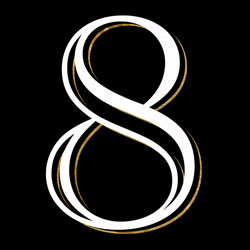 KEENE, N.H., 2/15/12 - The Redfern Arts Center at Keene State College is thrilled to be invited by Broadway Impact and the American Foundation for Equal Rights (AFER) to be one of the New England producers of a staged reading of "8," a new documentary play about the federal case for marriage equality by Dustin Lance Black, the Academy Award winning screenwriter of the film Milk. On February 7, the federal appeals court ruling that upheld Proposition 8 was determined to be unconstitutional because it deprives gay and lesbian couples of the equal right to wed. The 9th U.S. Circuit Court of Appeals decision pushed the gay marriage issue a step closer to the U.S. Supreme Court because Proposition 8 backers are expected to continue legal challenges. Here in New Hampshire, legislators are considering repealing the state's same-sex marriage law enacted in 2009.
A staged reading of "8" will be presented one night only on Tuesday, March 20 at 7 p.m. in the Redfern's Main Theatre. There will be a pre-show reception in the Redfern lobby at 6 p.m. and a brief post-show discussion following the reading. Admission is free, but tickets are required. For tickets, contact the Box Office at 603-358-2168 or e-mail boxoffice@keene.edu. For more information, visit www.keene.edu/racbp.
Black, who in addition to Milk penned the critically-acclaimed film J. Edgar, based "8" on the actual words of the trial transcripts, first-hand observations of the courtroom drama and interviews with the plaintiffs and their families.
"People need to witness what happened in the Proposition 8 trial, if for no other reason than to see inequality and discrimination unequivocally rejected in a court of law where truth and facts matter," said Black, a founding board member of AFER, which brought the lawsuit to overturn Proposition 8.
"The Redfern is proud to be among the more than of 40 producers of '8' nationwide because marriage equality could soon be decided on a federal level rather than state by state basis," said Director Shannon Mayers. "The Redfern Arts Center is extremely honored to participate in this national theatre project to raise awareness about marriage equality that is being debated here in New Hampshire and throughout the nation."
Mayers is producing and acting in the staged reading, directed by Keene State theatre faculty member PeggyRae Johnson. They have chosen a cast of 21 talented actors from the college and community including Catherine Beherns, Dan Bullard, Kim Dupuis, Will Howell, Chris Kelly, Matt Kohler, Anne-Marie Mallon, Jessie Montville, Darragh O'Brien, Ryan Ouellette, Dan Patterson, Forrest Seymour, Ashley Simeone, Kimberly Sollows, Chelsea Tuffy, Susie Ericson West, Vaughn West, Doug Wilcox and Don Wilmeth.
"8" had a much-heralded Broadway world premiere on September 19 at the sold- out Eugene O'Neill Theatre in New York City. The production brought in over $1 million to support AFER's efforts to achieve full federal marriage equality. "8" is set to have its West Coast premiere on Saturday, March 3, in Los Angeles, for an exclusive, one-night-only fundraiser to benefit AFER. The West Coast premiere will star Academy Award-winning actor, producer, screenwriter and director George Clooney and be directed by AFER founding board member and acclaimed actor and director Rob Reiner.
The Redfern Arts Center is producing "8" with license from AFER and Broadway Impact, a non-profit organization of theatre artists and fans mobilized in support of marriage equality. The Keene State College production is sponsored by the Redfern Arts Center, the Department of Theatre and Dance, the Campus Commission on Diversity and Multiculturalism, Monadnock Live Free and Equal, and Standing Up for New Hampshire Families.
About Redfern Arts Center on Brickyard Pond 30th Anniversary
The Arts Center is named in honor of Dr. Leo F. Redfern, Keene State College (KSC) President from 1969 to 1979 for his vision, commitment, and eloquence on behalf of the arts that made funding and construction of the facility a reality. In 1981, KSC inaugurated this new performing arts center, with the goal of providing unforgettable artistic encounters for the campus and community. Since then, the Redfern stage has hosted hundreds of amazing shows, from internationally renowned artists to emerging young talents to KSC's own student performers.
Over the years, the Redfern has expanded its outreach programs and community partnerships, becoming an indispensible resource for the Keene community and beyond. An exhibit celebrating the Art Center's 30th anniversary is currently on display in the Redfern lobby. The exhibit includes articles and photos of the ground breaking and construction of the Arts Center as well as posters and photographs of performances through the years by the Music, Theater and Dance, and Art departments. Visit www.keene.edu/racbp for more information on the season and to purchase tickets.
About Keene State College
Keene State College is a preeminent public liberal arts college that ensures student access to world-class academic programs. Integrating academics with real-world application and active community and civic engagement, Keene State College prepares graduates to meet society's challenges by thinking critically, acting creatively, and serving the greater good. To learn more about Keene State College, visit www.keene.edu.
Keene State College: Wisdom to make a difference.
Related Stories