Keene State Names Lindberg VP for Advancement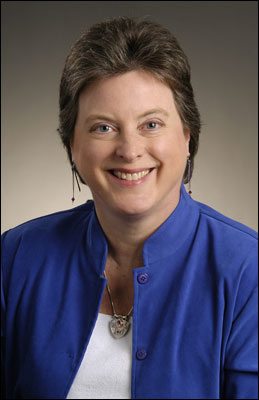 KEENE, N.H. 1/15/09 - Maryann LaCroix Lindberg has been named Vice President for Advancement at Keene State College after a national search. The University System of New Hampshire Board of Trustees approved the appointment on November 17, and her first day at Keene State was January 5.
She has more than 25 years of experience in development, and served most recently as the executive director of the Bloomsburg University Foundation and as vice president for First Side Partners, a development and campaign-planning consulting firm serving higher education and other organizations.
"Ms. Lindberg brings with her a strong portfolio of experience and proven leadership as chief development officer," said KSC President Helen Giles Gee. "Her commitment and vision to this important work will benefit Keene State College greatly, from this Centennial year well into the future."
Lindberg will head the Advancement division, which includes the offices of Alumni and Parent Relations, College and Media Relations, Development, and Online Communications. She holds a Bachelor of Arts (BA) degree from Bucknell University and a Master of Business Administration (MBA) degree from Penn State University. She is a certified fund-raising executive, and has served as both president and member of the Planned Giving Council of Central Pennsylvania and various chapters of the Association of Fundraising Professionals.
Her husband Bob will be joining her in Keene later in the year, along with their son Erik, a freshman in high school. Daughter Signe is a freshman at college in Pennsylvania. Together, they have three dogs, love the outdoors, and are looking forward to getting to know the welcoming people in New Hampshire.
Related Stories