Keene State College Captures Seventh Straight Title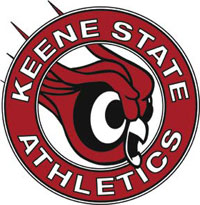 KEENE, N.H., 06/26/2007 - Keene State College averaged 6.6783 points to earn its seventh straight Little East Conference Commissioner's Cup, holding off a late charge from Eastern Connecticut State University (5.8783). Rhode Island College (5.3333) and the University of Southern Maine (4.9917) rounded out the upper half of the standings, respectively.
The Commissioner's Cup measures an institution's overall performance in the 19 sports sponsored by the conference. For sports in which the Little East conducts in-season play (baseball, basketball, field hockey, lacrosse, soccer, softball, tennis, and volleyball), point totals are determined by the order of finish in the final regular-season standings, with bonus points awarded to the champion of the ensuing postseason conference tournament. For sports that do not conduct in-season play (cross country, indoor track, outdoor track, and swimming) points are awarded based on the order of finish at the conference championship.
Keene State, which captured five conference championships during the 2006-07 academic year, placed in the top half of the conference rankings in 14 of its 17 (.824) athletic teams. The Owls won three tournament championships in the fall (field hockey, men's soccer, women's cross country), while adding a championship in the winter (swimming and diving) and spring (men's lacrosse) to hoist the Commissioner's Cup for each of the seven years it has been awarded.
Despite a late charge in the spring, Eastern Connecticut finished second for the second consecutive year. The Warriors were victorious in three spring sports (baseball, men's outdoor track and field, and women's lacrosse) to capture the spring season. ECSU also raised a conference championship trophy in the fall (volleyball) and winter (men's indoor track and field) seasons, respectively.
Rhode Island College won the men's basketball and softball conference championships to edge out Southern Maine for third place. The Huskies were triumphant in men's cross country, women's basketball, and men's tennis, while also winning both the women's indoor track & field and outdoor track & field titles.
Plymouth State earned its lone conference championship in the fall (women's tennis) to place fifth with an average of 4.6437 points. Western Connecticut took home top honors in women's soccer to finish in sixth place with an averaged 4.087 points. UMass Dartmouth finished in seventh (3.4921) just ahead of UMass Boston (3.0612).
The Little East Conference completed its 21th year of athletic competition during the 2006-'07 academic year. Initially formed in 1986 as a six-team men's and women's basketball conference, the Little East has since grown to its present eight-school membership, sponsoring championship play in 19 intercollegiate athletics: baseball; men's and women's basketball; men's and women's cross country; field hockey; men's and women's lacrosse; men's and women's soccer; softball; women's swimming; men's and women's tennis; men's and women's indoor track; men's and women's outdoor track and women's volleyball.
Little East Conference Commissioner's Cup 2006-'07 Final Standings
Institution Tournament Titles Average Total Points
Keene State
5
6.6783
Eastern Connecticut
5
5.8783
Rhode Island College
2
5.3333
University of Southern Maine
5
4.9917
Plymouth State
1
4.6437
Western Connecticut
1
4.087
UMass Dartmouth
0
3.4921
UMass Boston
0
3.0612
Titles Won By Institution
Eastern Connecticut
Volleyball, Men's Indoor Track & Field, Men's Outdoor Track & Field, Women's Lacrosse, Baseball
Keene State Field Hockey, Men's Soccer, Men's Lacrosse, Swimming & Diving, Women's Cross Country
Plymouth State
Women's Tennis
Rhode Island College
Men's Basketball, Softball
Southern Maine
Men's Cross Country, Women's Indoor Track & Field, Women's Basketball, Women's Outdoor Track & Field, Men's Tennis
Western Connecticut
Women's Soccer
Related Stories