Irene Herold Selected for Ph.D. Program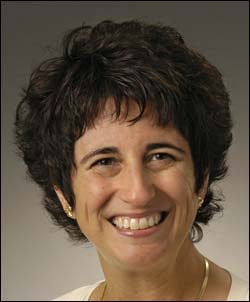 Keene, N.H., 5/16/07 - Irene Herold, director of the Mason Library, is one of six candidates recently selected to participate in the Doctor of Philosophy, Managerial Leadership in the Information Professions Concentration (MLIP) program at Simmons College.
The innovative Ph.D. program focuses on managerial leadership in the information profession and is supported by a three-year grant from the Institute of Museum and Library Services.
Students were selected based on their leadership potential and capacity for rigorous scholarship. Only 17 percent of the 2007 applicants were accepted. The program is characterized by flexible learning options for candidates in full-time managerial roles who do not wish to leave their current positions to pursue a degree.
"The grant funding means that I will not pay tuition," says Herold. "And the program is designed so I am expected to continue in my full-time employment while completing the Ph.D."
Related Stories