Final KSC 2007 Sidore Lecture: The Political Economy of Care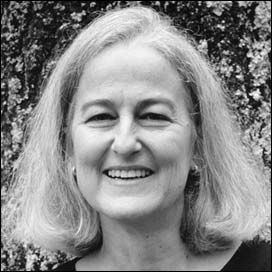 KEENE, N.H., 4/9/07 - Time spent caring for others is undervalued today, in the household and in the labor market. Nancy Folbre, an economist who teaches at the University of Massachusetts, Amherst, will focus on this problem in her lecture, "The Political Economy of Care," on Monday, April 16, at 7 p.m. in the Mabel Brown Room of the Student Center. This is the final lecture in Keene State College's 2006-07 Sidore Series on political economy.
Most economists share Adam Smith's confidence that the "invisible hand of the market" transforms selfish behavior into benefits for all. Nancy Folbre challenges this belief, arguing that supply and demand and the pursuit of self-interests can undermine the 'invisible heart,' the values of love, reciprocity, and obligation that our families and communities depend on. She explores current policy issues of welfare reform, school finance, progressive taxation, and the challenges of globalization, and offers strategies for developing an economic system that rewards both individual achievement and the care of others.
Folbre is an associate editor at Feminist Economics and a member of the Foundation for Child Development, the National Advisory Commission on Child Care and Early Education, NOW, and the Legal Defense and Education Fund.
Her books include Family Time: The Social Organization of Care, The Invisible Heart: Economics and Family Values, The Ultimate Field Guide to the U.S. Economy, and The War on the Poor: A Defense Manual.
The Sidore Memorial Foundation and the Sidore Series have been established to support campus presentations by speakers on emerging ideas and to enhance faculty efforts to challenge students and the wider community to participate in dialogue around original and sometimes controversial issues facing society.
The lecture is free and open to the public. For more information, call Patrick Dolenc at 603-358-2629.
Related Stories