KSC Grayson Lecture: Jazzing Up Shakespeare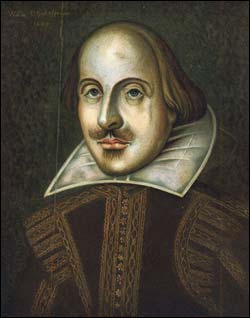 KEENE, N.H., 3/16/07 - The story of Shakespeare's relationship to jazz has been an underappreciated chapter in the history of Shakespearean adaptation. UNH Professor Douglas Lanier will examine how American culture sought to hybridize Shakespeare and African American music in the mid-20th century at Keene State College's annual Grayson Lecture on Wednesday, March 28, at 4 p.m. in the Mountain View Room of the Student Center. A reception will follow the talk.
Dr. Lanier will show how jazzed-up Shakespeare confronted the legacy of the 19th-century minstrel show and engaged the efforts of African American musicians in the mid-century to establish the legitimacy of their distinctive art form. His talk will discuss what jazzed-up Shakespeare might reveal about changing American conceptions of Shakespeare, developing notions of African American cultural authority, and the interplay between the highbrow and the popular in 20th-century American culture.
Lanier specializes in early-British drama, particularly non-Shakespearean drama of the Elizabethan and Jacobean periods. He received a UNH Award for Excellence in Teaching in 2000. He has written Shakespeare and Modern Popular Culture, and published articles on Shakespeare, Ben Jonson, John Milton, John Marston, Shakespeare on film, and literature pedagogy.
The annual Janet Grayson Lecture in Literary Studies is named in honor of Dr. Grayson, professor emerita of the KSC Department of English. For more information, contact Brinda Charry at 603-358- 2727 (bcharry@keene.edu).
Related Stories