Hewitt Opens "Meet The Monadnock Artists" Lecture Series at Thorne Art Gallery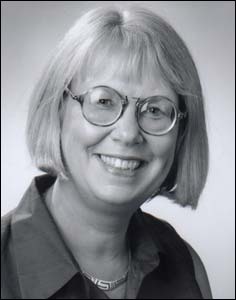 KEENE, N.H. 2/25/05 ­ The Friends of the Thorne will present a new spring lecture series, "Meet the Monadnock Artists," at the Thorne-Sagendorph Art Gallery at Keene State College. Three area artists will be showcased in the next three months.
Marsha Hewitt, an associate professor of graphic design and chair of the Keene State Department of Art, will open the lecture series on Tuesday, March 22, from 7 to 9 p.m. at the Thorne Art Gallery Conference Room. Admission is free and open to the public. Seating is limited and will be on a first-come, first- served basis. For more information, call the Thorne Gallery at 603-358-2720.
Hewitt will present a slide lecture on her career creating art. During those 20-plus years, her medium has changed, but her subject matter a love of nature ­ has remained constant. Most recently she has become interested in the art of encaustic painting. Encaustic, painting with pigment in beeswax, is a medium dating back to ancient Egyptian times.
Coptic portraits created with encaustics nearly 2,000 years ago still retain their original vibrant colors. Hewitt creates paintings using successive layers of transparent encaustic medium to build up a surface that creates a sense of deep space.
Hewitt also experiments with printing images directly from the computer and then applying encaustic wax over the computer image in a series of layers. She builds a bridge between fine art and graphic design in her work and passes these techniques on to her students at KSC.
Her works have been exhibited in galleries in New York City, Chicago, and Boston, most notably, the DeCordova Museum in Lincoln, Mass. Her art works are in many corporate collections and have been published and profiled in several books.
The "Meet the Monadnock Artists" lecture series will continue with John Traynor speaking about oil painting on Wednesday, April 20, and Jordana Korsen discussing glass blowing on Wednesday, May 4.
Related Stories