Thee Owl Teams to Play in LEC Championship Games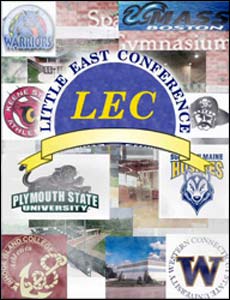 KEENE, N.H. 11/5/04 - Three Keene State College fall teams will be playing for Little East Conference Tournament Championships on Saturday at Owl Athletic Complex.
The top seeded Keene State field hockey team will face second-seed and rival Plymouth State University in a 12 p.m. game.  KSC advanced to the finals with a 5-0 win over fourth seed Framingham State while the second-seeded Panthers moved on with a 3-2 victory over sixth-seed Worcester State.
Keene State, the top seed in the women's soccer tournament, will go up against second seed Eastern Conn. State University in a 12 p.m. game.  The Owls edged fourth seed Southern Maine 3-2 in a semifinal overtime game.  ECSU tied third seed Western Conn, but advanced by winning the penalty kick shootout 5-4.
The top seed Keene State men's soccer team will wrap-up the LEC twin bill with its title game against second seed R.I. College at 2:30 p.m.  The Owls blanked fourth seed Eastern Conn. and RIC defeated PSU in their respective semifinal contests on Wednesday.
For the latest updates, visit wwww.keene.edu/athletics
Related Stories