28th Annual Children's Literature Festival Oct. 30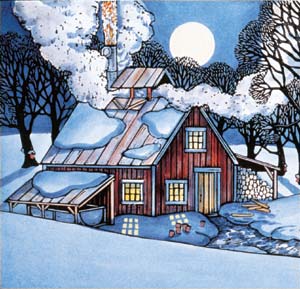 KEENE, N.H. 10/21/04 - A Caldecott Award winner and several illustrators with more than 100 children's books to their credit will be among the featured speakers at the 28th annual Children's Literature Festival, to be held on Saturday, Oct. 30, at Keene State College.
This year's festival again features some of the top authors and illustrators in the field of children's literature as well as a book sale, the sale of original art, a gallery of illustrations, and a reception.
Begun in 1978, the day-long festival has grown from a small, regional conference to an annual gathering of more than 700 authors, illustrators, teachers, librarians, and other children's literature enthusiasts from the United States and Canada.
Festival speakers include Mary Azarian, an illustrator of over 40 books who won the Caldecott Award in 1999 for her illustrations in Snowflake Bentley; Victoria Chess, the illustrator of over 100 books including The Scaredy Cats and The Fat Cats at Sea; Kathryn Lasky, the author of more than 100 books including the Newbery Honor Book Sugaring Time; Wendell Minor, an illustrator whose interest in the environment is seen in the books Rachel, a picture book about the life of Rachel Carson, and Into the Woods, about John James Audubon; and Hans Wilhelm, who has written and illustrated over 150 books, with sales totaling more than 30 million copies.
People interested in attending should call 603-358-2302 to see if seats remain and to learn registration details. The cost is $65, or $32.50 for full-time college students who submit copies of their college IDs with registration materials. An optional lunch is available for $8.
For more information, contact Dr. White at 603-358-2302 or visit the festival web site at www.keene.edu/clf.
Related Stories