Nashua Symphony Opens at Keene State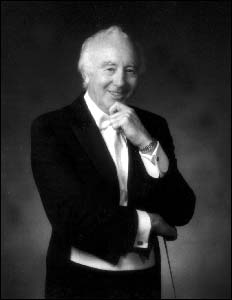 When conductor Royston Nash lifts his baton and the Nashua Symphony Orchestra begins playing Kalinnikov's "Overture to Tsar Boris" on Friday, Sept. 10, Keene State College's Redfern Arts Center on Brickyard Pond will launch its 2004-05 Presenting Series. It will also mark the first-ever concert in the region by New Hampshire's oldest professional orchestra.
The 7:30 p.m. concert, billed as an evening of "Russian Fireworks," will also feature Tchaikovsky's Symphony no. 6 in B minor and Rachmaninoff's magnificent "Rhapsody on a Theme of Paganini." "Russian Fireworks" is the first of 10 concerts scheduled for the Symphony's 2004-05 "Illuminate the Season" Concert Series.
A highlight of the evening will be an appearance by the world-renowned piano soloist and the gold medal winner at the Arthur Rubinstein Piano Master Competition, Alexander Korsantia.
To order tickets, go to www.keene.edu/racbp
Related Stories