Redfern Arts Center Announces 2004-2005 Season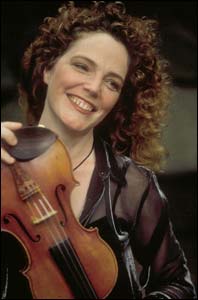 KEENE, NH, 8/2/04 - Keene State College's Redfern Arts Center on Brickyard Pond this week announced its 2004-05 Presenting Series, a mix of professional dance, music, and theater. An international flavor will season the series, with artists from Great Britain, Italy, Iran, Russia, and Quebec.
"While we always welcome back outstanding artists who have appeared here before, we are also dedicated to introducing new professional companies to the region," said Brickyard Pond Director Bill Menezes. "This year is no exception." Of the 16 events in the Presenting Series, six will feature artists making their regional debut.
To learn more about these events, go to www.keene.edu/racbp/1eventlist.cfm.
For tickets and membership information on how to save 20 percent off all ticket prices, contact the box office at 603-358-2168 or go to Brickyard Pond's web site, www.keene.edu/racbp.
In addition, Brickyard Pond offers a series of workshops, lecture demonstrations, and open rehearsals free of charge to the public; call Bill Menezes at 603-358-2171 for more information.
Related Stories