Dining Commons Under Construction at Keene State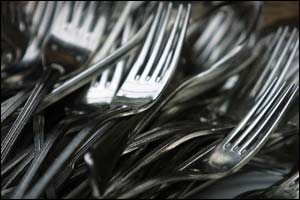 KEENE, N.H. 7/14/04 - Work has begun on Keene State College's new dining commons. The new building, which is due to be completed in fall 2005, will replace the existing, 1960s-vintage dining facility.
The new two-story dining commons will have seating for 920 students, a 50 percent increase over the old building, says Jay Kahn, vice president for finance and planning at Keene State. The new facility will also house a staff/faculty dining room and a take-out food servery for students.
The new dining commons, which will be located near the center of the campus, has been designed with variety of foods and healthy choices in mind, says Corinne Kowpak, vice president for student affairs. Student diners will be able to choose their meals from seven serving options, including a pizza bakery, grill, deli, vegetarian bar, Euro-kitchen, stir-fry area, and dessert bar.
The dining commons was designed by Shepley, Bulfinch, Richardson and Abbott of Boston and is being built by Engelberth Construction of Keene.
For more information, contact Jay Kahn, vice president for finance and planning, at 603-358-2114.
Related Stories