New England Homeland Security Conference Provides Safety Information for Businesses and Cities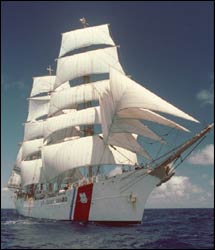 KEENE, N.H. 4/15/04 - Homeland security remains imperative for New England businesses and municipalities looking to protect their employees and residents from terrorist attacks.
The second annual New England Homeland Security Conference will provide up-to- date guidance from experts in the fields of emergency management, homeland security, and employee protection. This one-day conference on Thursday, May 27, at the U.S. Coast Guard Academy in New London, Conn., will include 22 sessions on topics such as emerging technologies in weapons of mass destruction, OSHA's national emergency management plan, security at chemical facilities and other high-risk locations, and the role of the Medical Reserve Corps in a public health emergency.
The conference is sponsored by the U.S. Department of Labor- Occupational Safety and Health Administration, the U.S. Coast Guard, and Keene State College to help businesses, industries, and communities optimize their role in homeland security. The first New England Homeland Security Conference in April 2003 drew nearly 500 people, and this year's conference is limited to 800, so early registration is encouraged. The registration deadline is Wednesday, May 19.
John Henshaw, the assistant secretary of OSHA, will speak at the conference after opening remarks by Marthe Kent, regional administrator of OSHA Region 1, and Ruth McCully, director of the Directorate of Science, Technology, and Medicine, OSHA.
McCully also will present a session on OSHA's National Emergency Management Plan to ensure the safety of emergency responders and recovery workers at nationally significant incidents.
Richard Mendelson, area director of the OSHA Manhattan Office, will explain lessons OSHA learned from the World Trade Center response and how these insights aided in the development of emergency management plans.
Fred Malaby, from OSHA Region I, will join James Hall of the Federal Emergency Management Administration and James Gaffey of the Environmental Protection Agency for a session on site security issues related to chemical facilities and other high-risk locations.
OSHA regulations related to emergency action plans and chemical emergencies will be presented by Joseph Howicz from the OSHA Training Institute in Arlington Heights, Ill.
Michael Reilly of the Yale University School of Medicine will present two sessions: Community-Based Threat Assessment and Vulnerability Analysis; and Emerging Technologies in Weapons of Mass Destruction Agent Detection and Recognition.
Richard Kleindienst Sr., of the Yale New Haven Health System, will detail the role of the Medical Reserve Corps in a public health emergency.
The conference cost of $75 per person includes all sessions, lunch, break refreshments, continuing education units, and continuing medical education approval. The conference is a must for every citizen, employer, and public official interested in having up-to-date knowledge of homeland security initiatives, emergency management, and worker protection. People who should attend include: " Business and industry employer representatives " Small business owners " Hospital and health care administrators " School safety personnel " Volunteer agencies " Union health and safety representatives " Fire/EMS personnel and law enforcement personnel " Federal, state, city, and local officials " Health and safety organizations " Insurance hazard assessment experts " Experts in worker training in risk communication " Experts in threat assessment and risk assessment
For more information or to receive a conference brochure, call 1-800-449-6742 or visit www.keene.edu/conted/homeland to download conference information and a registration form.
Related Stories