Woodwind Ensemble & "Currants" Contemporary Ensemble
Redfern Arts Center
Saturday, · -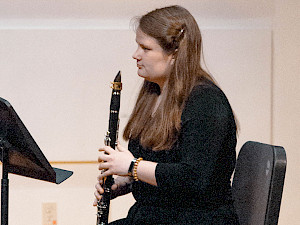 Join us for a magnificent musical evening at the Redfern's Alumni Recital Hall on Saturday, December 8, 2018 at 7:30 for the Woodwind Ensemble and "Currants" Contemporary Ensemble Concert.
Tickets are $5. Please contact the Box Office at (603) 358-2168 for more information.
This event is part of the RAC Music Department calendar and is open to the public.
Contact:
Redfern Box Office
603-358-2168
To request accommodations for a disability, please contact the coordinator at least two weeks prior to the event.