Keene State's community is very diverse and authentic.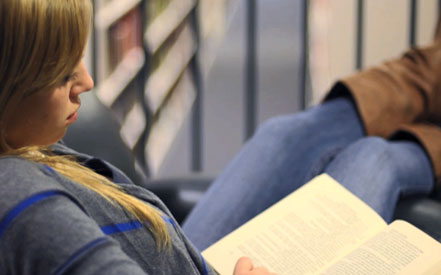 Collegewide Learning Outcomes
All Keene State College students gain proficiency in the content of their own major, and they learn academic, career, communication and interpersonal skills to prepare them to pursue meaningful work.
Regardless of major, by the time Keene State College students complete their undergraduate experience they develop critical thinking, creative inquiry, intercultural competence, civic engagement, and commitment to well-being that will serve them as active citizens and lifelong learners.
Critical Thinking:
Keene State College students will evaluate evidence, consider multiple perspectives, choose and defend a position from several alternatives, and analyze complex problems.
Creative Inquiry:
Keene State College students will engage in research, scholarly activity or creative work to contribute new knowledge, art or expression and reflect on the process of inquiry or self-expression.
Intercultural Competence:
Keene State College students will reflect critically on their own culture and on the intersectionality of culture and social location, demonstrate knowledge of a diversity of cultures, and communicate effectively with people from a variety of backgrounds.
Civic Engagement:
Keene State College students will demonstrate knowledge of one or more social or environmental issues including relevant cultural, political and policy contexts; take action individually or collectively to address issues; and reflect on the ethical dimensions of civic engagement.
Commitment to Well-Being:
Keene State College students will reflect critically on their own well-being and that of the larger world, demonstrate knowledge of issues that impact health and wellness, advocate for themselves, and commit to one or more practices that promote well-being.
Sustainability:
Keene State College students will explore their place in interconnected natural and human systems; evaluate the personal, social, and environmental impacts of their choices; and apply their knowledge and skills for building a just, resilient, and thriving world.
Related Links
---
Contact Academic Affairs
Wise up!
Contact Admissions
Request information