Continuing Education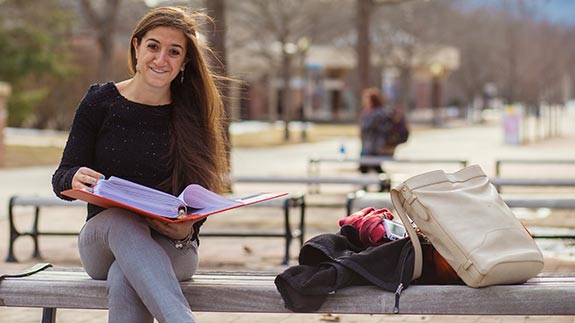 Summer Program FAQ
Click any question below to display the corresponding answer.
?
When does registration start and end?
Registration will begin in mid-February. Registration for full semester summer classes ends on the Friday before classes start. If you would like to register for a full summer course after that time, you need the written permission of your instructor. You can continue to register for weekend or late start classes up until the start of that class.
?
What courses are available?
Courses are listed in Student Planning as well as online.
?
There's so many courses, how should I pick the ones that are the best for me?
We recommend that you discuss your selections with a faculty advisor.
?
Are any of your courses online?
We offer a multitude of online courses throughout many majors, in addition to a variety of blended courses (partially online and partially in person). In fact, about half of our classes are either online or blended in the summer. Click these links for a list of online and blended classes being offered this summer.
?
When does summer session start?
It begins May 13, though some courses start later. Most classes are six- to 10-weeks long.
?
As a KSC student, can I register online?
Online registration for matriculated students will be open starting in mid-February. KSC students can be billed for their classes until late April. After that, payment is due at the time of registration.
?
I'm not a KSC student, so how do I register?
Register in person, over the phone, or online starting in mid-February. Payment for non-KSC students is due at the time of registration.
?
I registered through MyKSC. What happens next?
You will be able to view your schedule through WebAdvisor, as you do for fall and spring. Students will be billed through their QuikPay accounts starting in early April, with payment due in late April. After registering through MyKSC, you'll receive an email from Residential Life regarding how to sign up for a housing and dining plan.
?
What if I need a course that isn't being offered?
You should go to the department you would like to take a course with and discuss if there is a possibility of the course being offered, or if there is a way to set up an independent study.
?
I want to get credit for an internship I am doing, what do I do?
You need to get an internship form from the Continuing Education office and then go to the department you would like the credit from to discuss what requirements you would need to fulfill. You must be registered and have paid for the credits before the internship begins.
?
How much is tuition for summer session?
The summer tuition table is available here
?
Is there a payment plan available?
You can set up a payment plan to pay your summer charges over three months. The enrollment fee is due when you set up your plan. Tuition payments are due in April, May and June.
?
Am I eligible for financial aid during the summer?
KSC matriculated students enrolled during the summer session may be eligible to receive a combination of federal and private loans and/or federal and institutional grant programs such as the Federal Pell Grant and the Keene Tuition Scholarship. Eligibility is determined on a case-by-case basis by financial aid professionals in the Office of Financial Aid located in the Elliot building. Additional information regarding summer aid programs is available on the Financial Aid website. An appointment with a financial aid counselor in the Office of Financial Aid is strongly recommended.
?
Do I need to transfer summer credits back to Keene State?
No! All courses offered by Keene State are applicable to your degree!
?
Who do I contact with questions?
People in Continuing Education will be glad to help you. Elliot Center, Room 144, continuing-ed@keene.edu; 603-358-2290. Office hours are Monday through Thursday, 8 a.m. to 6 p.m. and Friday 8 a.m. to 5 p.m.
?
Which departments offer classes over the summer?
There are more than 20 departments offering classes. Here are some samples from last year.
---
Contact Continuing Education
Your degree is closer
than you think.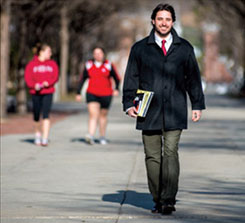 Think Keene State.
Office of Continuing Education and Extended Studies
continuing-ed@keene.edu
(603) 358-2290
Monday - Thursday, 8:00 AM - 6:00 PM
Friday, 8:00 AM - 5:00 PM
Elliot Hall, First Floor, Suite 144
Keene State College
229 Main Street
Keene, NH 03435-2605