A Film Screening of The Peacemaker: Co-presented with Mariposa Museum
Redfern Arts Center
Tuesday, · -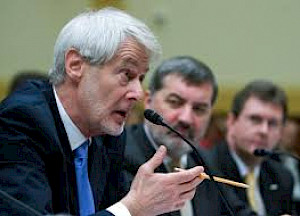 The Peacemaker, about Padraig O'Malley, at Redfern
On Sept. 19, 2017 at 7pm in the Alumni Recital Hall in Keene, the Mariposa Museum and the Redfern Arts Center will co-present the film The Peacemaker , about international peacemaker Padraig O'Malley, who helps others make peace but struggles to find it for himself. The film takes us from Padraig's isolated life in Cambridge, Mass., to some of the most dangerous crisis zones on Earth – from Northern Ireland to Kosovo, Nigeria to Iraq over five years – as he works a peacemaking model based on his recovery from addiction. We meet Padraig in the third act of his life in a race against time to find some kind of salvation for both the world and himself.
Padraig and filmmaker James Demo will be on hand for a Q&A following the film, to be moderated by Moderated by Ashley L. Greene, Ph. D., Assistant Professor of Holocaust and Genocide Studies.
Free Admission.
This event is part of the RAC Redfern Series calendar and is open to the public.
Contact:
Redfern Box Office
603-358-2168
To request accommodations for a disability, please contact the coordinator at least two weeks prior to the event.