Johnny Fireseed and the Junkyard Dogs
Redfern Arts Center
Saturday, · -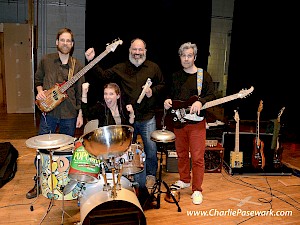 This family show uses great music to create a fun learning experience about being green! Rock out with Johnny Fireseed and the Junkyard Dogs as they use instruments made entirely from trash, recycled, and re-purposed items to perform original music with an upbeat eco-message. When Johnny Fireseed plays, the audience becomes Johnny Fireseed – ready to plant seeds of sustainability and connect to the environment through music and art!
This event is part of the RAC Redfern Series calendar and is open to the public.
Contact:
Redfern Box Office
603-358-2168
To request accommodations for a disability, please contact the coordinator at least two weeks prior to the event.