: A Community Map-making Project
Redfern Arts Center
Monday, -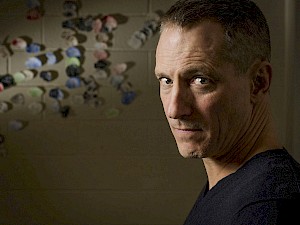 Redfern's Artist in Residence Brad Houk leads KSC students and Keene community members in a special map-making project that captures important memories, local treasures, valuable places and spaces worth preserving in graphic form about Keene. The art mapping project takes place on the weekends and concludes with an on-stage project wrap-up party at The Colonial Theatre followed by a reception and exhibit in the Redfern Arts Center lobby for a month. The art maps then move to The Colonial Theatre's Corner Space windows during the Keene Art Walk.
CALL FOR PARTICIPATION (March/ April 2018)
Mapping Keene: A Community Map-making Project with Artist/ Educator Brad Houk Register to participate at[https://goo.gl/forms/dGOLCpvK5DPwFnKq2]( "https://goo.gl/forms/dGOLCpvK5DPwFnKq2")
The Redfern Arts Center at Keene State College and The Colonial Theater in downtown Keene are seeking participants for a civic engagement project with Redfern Artist in Residence Brad Houk to create six art maps exploring what is known and valued in the community of Keene. Mapping Keene is a collaborative community arts project that will take place in March/ April 2018, inviting participants from the campus and community to engage in mapping exercises, data collection and map making activity that explore personal narratives and community perceptions. Participants will investigate and preserve their shared, familiar, everyday experiences in Keene to generate a greater sense of place, of community, of what makes Keene special.
Six (6) Art maps will be created between March 24- April 14, over the course of three (3) sessions with Brad Houk. Art maps will be displayed to the public at the Redfern between April 25-May 20, 2018 and downtown at the Colonial Corner from May 22- June 10, 2018.
We are looking for 36 participants (ages 12 and up) from Keene State and the Keene community. No art or mapping experience is required and there is no cost to participate! Participants need only be curious, and available to attend four sessions (includes mapping exercises, fieldwork, data collection, and map making).
DATES & TIMES: (Participants should attend a minimum of two (2) sessions, including the introductory session on March 24. Participants can register as a team and identify stand-in participant(s) to attend whichever session that person is unable to attend. If you are registering on behalf of a community group/ club/ class please share contact information for whomever you have designated to fill in for you if you are not able to attend the third session.
Session 1- March 24, 2018: 12-4pm (alternate date March 25, 12-4pm) Session 2- March 31, 2018: 10-3pm Session 3- April 14, 2018: 10-3pm (alternate date April 15, 10-6pm)
April 23, 2018: 6-8pm (Wrap party, Colonial Theater) April 24, 2018: 4-6pm (Opening exhibit reception, Redfern Arts Center)
Light food and refreshments will be made available at each mapping session.
Want to get involved? Contact Sharon Fantl, Assistant Director, Redfern Arts Center (sfantl@keene.edu, 603-358-2167) or Vicky Pittman, Director of Education & Community Engagement, Colonial Theater (vicky.pittman@thecolonial.org, 603-357-1233 ext. 109).
This event is part of the RAC Redfern Series calendar and is open to the public.
Contact:
Redfern Box Office
603-358-2168
To request accommodations for a disability, please contact the coordinator at least two weeks prior to the event.