Faculty Recital Series: Christina Wright-Ivanova, piano
Redfern Arts Center
Wednesday, · -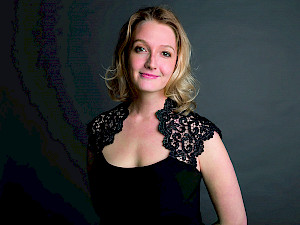 Passion. Love. Loss . Redemption. Pianist and Keene State College faculty member Christina Wright-Ivanova will take concert-goers on a powerful physical and metaphysical musical journey at the Redfern Arts Center. Dr. Wright-Ivanova will be joined by the renowned Lydian String Quartet with violinist Andrea Segar, and mezzo-soprano Megan Roth in a concert that features Romantic chamber works by Robert Schuman, including his passionate Piano Quintet, and solo piano pieces based on the elements of Earth, Wind, Water, and Fire. Join us Wednesday, March 28 for "Christina Wright-Ivanova & Friends: Fire for the Soul". For more information, please contact the Redfern box office at boxoffice@keene.edu or (603) 358-2168.
This event is part of the RAC Music Department calendar and is open to the public.
Contact:
Redfern Box Office
603-358-2168
To request accommodations for a disability, please contact the coordinator at least two weeks prior to the event.