Clarinet Ensemble, Flute Ensemble, Contemporary Ensemble
Redfern Arts Center
Saturday, · -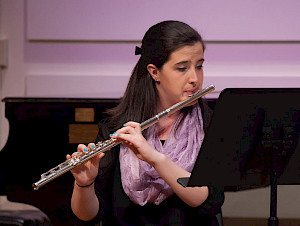 Clarinet, Flute and Contemporary Ensemble. Students will perform various musical pieces on clarinet and flute. The clarinet is a musical-instrument family belonging to the group known as the woodwind instruments. As for The most common instrumentation for a "standard" flute choir can be seen in much of the literature: piccolo, concert flute, alto flute, and bass flute.
This event is part of the RAC Music Department event series and is open to the public.
Contact:
Redfern Box Office
603-358-2168
To request accommodations for a disability, please contact the coordinator at least two weeks prior to the event.