Winona LaDuke and the News from Standing Rock: Lecture
Redfern Arts Center
Tuesday, · -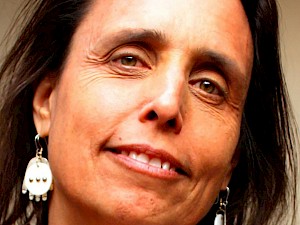 Honor the Earth Founder Winona LaDuke has been a powerful voice in the renewable energy movement and indigenous efforts to stop construction of pipelines that threaten water, cultures, traditional foods, and the earth. As attention focuses on the Standing Rock Sioux's battle to protect water from the Dakota Access Pipeline, LaDuke will share thoughts on what this historic effort means to Native Americans, DAPL, the energy movement, and us all. This event is linked to Honor the Earth's exhibit of Native American resistance art, opening November 30 at the Mariposa Museum in Peterborough.
Presented by Mariposa Museum; the Keene State College School of Arts and Humanities, Diversity and Multiculturalism Office, American Studies and Women's and Gender Studies; NH Council on the Arts, and C&S Wholesale Grocers.
This event is part of the RAC Redfern Series calendar and is open to the public.
Contact:
Redfern Box Office
603-358-2168
To request accommodations for a disability, please contact the coordinator at least two weeks prior to the event.