Ensemble Recital Series: Concert Band
Redfern Arts Center
Thursday, · -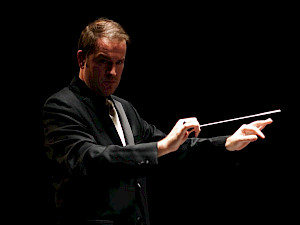 Under the direction of Dr. John Hart, the KSC Concert Band is a performing ensemble comprising highly talented students from all majors and backgrounds, faculty, staff, and community musicians. At various times, students from both within and outside the ensemble will be given the opportunity to synthesize material which is learned in their courses in conducting, arranging, and composition. The Concert Band often provides services to the college community, including performances at campus ceremonies and other events. The Band rehearses, studies, and performs a variety of wind band literature, from original concert band literature, to transcriptions of symphonic works, to concert marches and more. Whether presenting a world-premiere, avant-garde piece commissioned for the group, or a classic work recognizable to all, the KSC Concert Band is sure to educate and entertain!
KSC students will need to obtain their complimentary tickets in person at the Box Office rather than ordering online.
This event is part of the RAC Music Department calendar and is open to the public.
Contact:
Redfern Box Office
603-358-2168
To request accommodations for a disability, please contact the coordinator at least two weeks prior to the event.