Redfern Presenting Series: New England Center for Circus Arts: Circus Springboard
Redfern Arts Center
Saturday, · -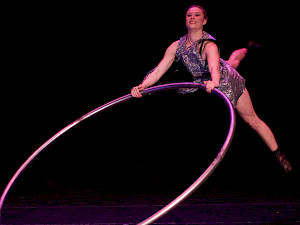 Circus Springboard is the graduate student touring production culminating three years of study in the circus arts. This show was devised with an esteemed director using the incredible physical talents of these dynamic performers who will go on to be America's next generation of circus.
KSC students will need to obtain their complimentary tickets in person at the Box Office rather than ordering online.
This event is part of the RAC Redfern Series calendar and is open to the public.
Contact:
Redfern Box Office
603-358-2168
To request accommodations for a disability, please contact the coordinator at least two weeks prior to the event.