Redfern Presenting Series: Darlings of the Muses: Intimate Musical Portraits of Brahms and Schumanns
Redfern Arts Center
Sunday, · -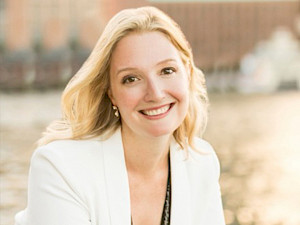 History's celebrated 19th-century musical trio of Clara , Robert , and Johannes will be experienced through intimate chamber music and Art Song at Redfern's Alumni Recital Hall. The complex relationships between these three famous composers will be highlighted through letter and journal readings interwoven between chamber works written for violin, voice and piano. The chosen musical selections were written at different times in the composers' lives, which allows the listener to take a musical journey through life, love, loss and redemption.
In this event, the Keene State College Music Faculty Performance Series combines with the Redfern Presenting Series featuring KSC professor and pianist Christina Wright-Ivanova with friends, violinist Andrea Segar (Lydian Quartet) , tenor Ethan DePuy (Boston Art Song Society) , and Keene-based concert pianist Virginia Eskin.
This event is part of the RAC Redfern Series calendar and is open to the public.
Contact:
Redfern Box Office
603-358-2168
To request accommodations for a disability, please contact the coordinator at least two weeks prior to the event.