"The Winter's Tale"
Redfern Arts Center
Saturday, · -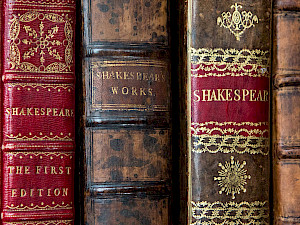 A sprawling romance, typical of the end of Shakespeare's career, The Winter's Tale asks how we determine truth and how we redeem our greatest harms. The play wrestles with perception, love, and honesty and presents a terrible loss and a miraculous reconciliation. While examining the tragedy of paranoid jealousy, The Winter's Tale also celebrates the joy of young love and new growth. This production will be staged as a contemporary fairytale where magic acts on the world like weather and the veil is thin between the living and the dead.
Tickets will go on sale two weeks prior to performance. KSC students will need to obtain their complimentary tickets in person at the Box Office rather than ordering online.
COVID Performance Guidelines : MASK WEARING IS MANDATORY DURING THE ENTIRE PERFORMANCE. If you cannot wear a mask, Livestream Access is available for purchase. Patrons will be physically distanced during the performance. Parties may be seated together as long as they are physically distanced from other parties/patrons. Your cooperation is appreciated.
This event is part of the RAC Theatre Department calendar and is open to the public.
Contact:
Redfern Box Office
603-358-2168
To request accommodations for a disability, please contact the coordinator at least two weeks prior to the event.